I have been buying
…ALOT! In fact too much *covers eyes*. One thing that was free was my mobile phone upgrade- I am now the owner of a Samsung Galaxy S3. After 3 years I am getting rid of my Blackberry and embracing something new. I purchased
Timberland boot
s, Nike Leopard Print Blazers, a monchrome shirt and made my first ever ASOS order and bought
this jumper
in the sale. I've also bought a few beauty bits-
some lipsticks
, nail polish and hair stuff (a Giovanni shampoo I will review and I
repurchased Aubrey Organics
). Also a
BILLY bookcase from Ikea
to store my shoes. Erm I think next month I will not be buying anything!
I have been eating at
…not many places...I have made a little trip to Nandos. After all I had 2 tokens for a quarter chicken and a half chicken that I had to claim
well that's my excuse
I have visited
…two zoos! Yes two- London Zoo (which I've been to about 5 times) and Chessington (first time to the zoo). I reccommend going to London Zoo in the Summer especially as they are refurbishing quite a few parts of it. I really enjoyed Chessington Zoo. I saw penguins (twice), lions (twice), monkeys, giraffes, bearded pigs, pigs, meerkats (twice), fish, sharks, starfish etc.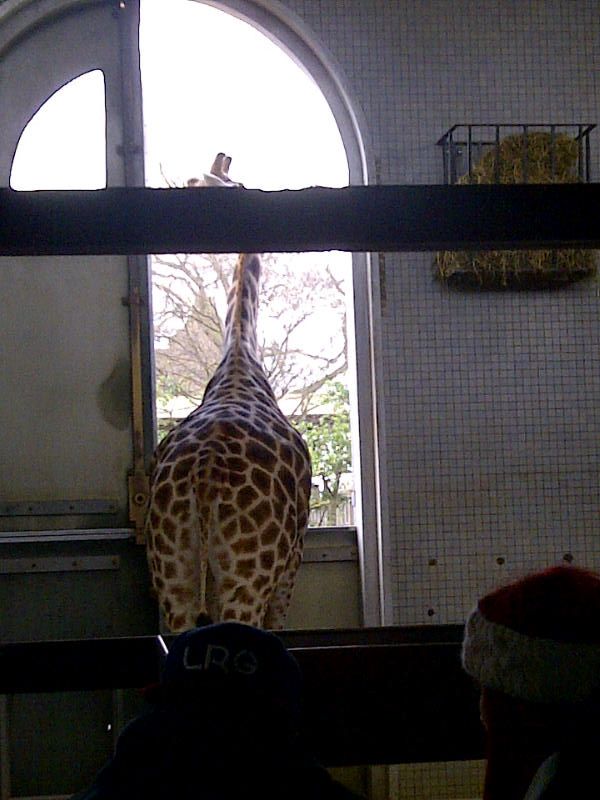 Track of the month
...I've gone old school! A mixtape I downloaded had both of these songs on it. I couldn't decide between which one to post as I love them both!
Mase: Feel So Good
Redman: Da Goodness
Next month I'm looking forward to…
my holiday to Ghana for some R&R
Next month I hope to splash some cash on
…nothing- welll maybe some high waisted jeans wouldn't go amiss.