I
know this is a completely different, non-hair related post but if you remember this post on most frequently worn lip combinations. Therefore I am going to post the odd make up post aimed at WoC (Women of Colour). Today I am continuing with my most frequently worn concealer and foundations.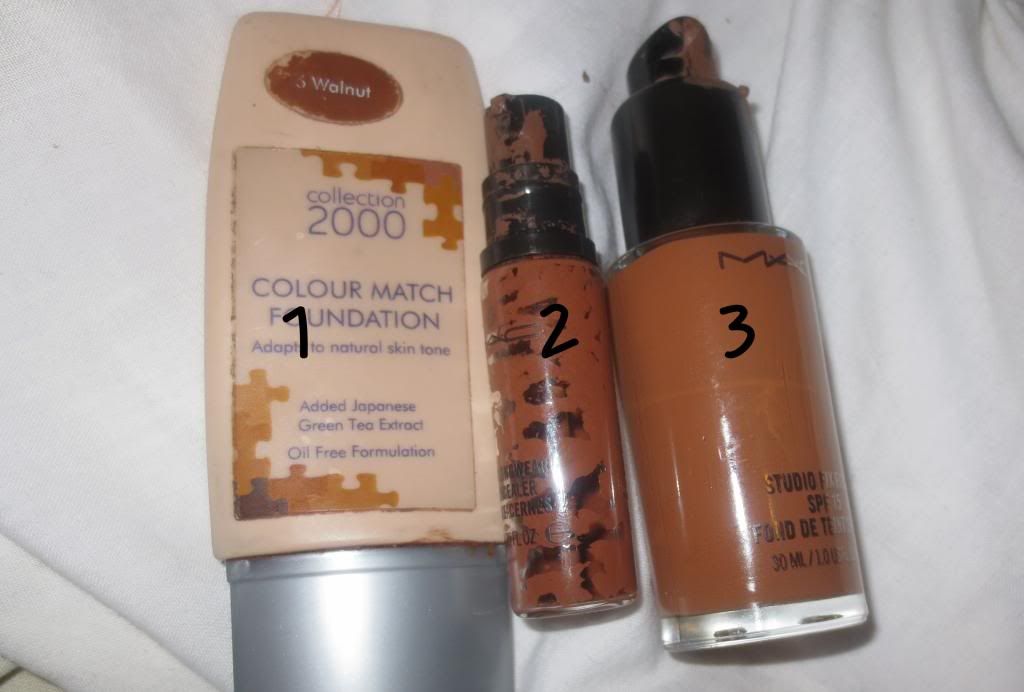 1. Collection 2000 Colour Match Foundation
This used to be (*cries at used to be*) available in Superdrug until they discontinued it :(. This foundation matches my skin quite well, but definitely more during Summer when my skin tone is a bit darker. It is a lightweight foundation which also makes it perfect for Summer. Another strength is that you can build it up to your coverage as light or as heavy as you would like. I think this foundation is still available on Amazon and maybe Ebay!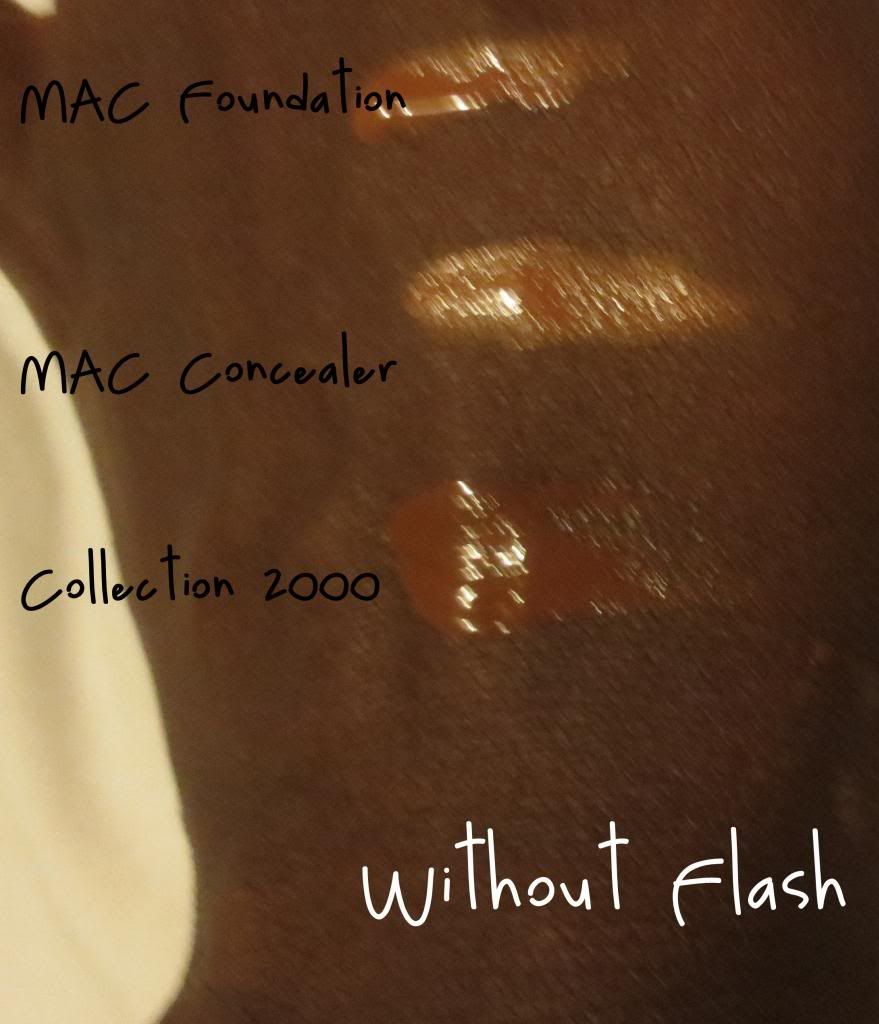 2. MAC Pro Longwear Concealer (depotted)
This retails for £15.50 which is quite pricey but to be fair it does last me a long time (typically 4-5 months). I use this daily when I am going to work and it does last alll day even without a primer. I like it because it offers full coverage for any dark spots I do have. The description below is from MAC and I'd say it is 100% accurate:
"

A lightweight fluid concealer that provides medium to full coverage with a comfortable, natural matte finish. Colour-true formula lasts up to 15 hours. Helps conceal and correct the look of under-eye circles, and discolorations. Comes in a clear glass vial with a matte black pump."
3. MAC

Studio Fix Fluid SPF 15 Foundation
This retails for £21.50 , again quite pricey but can you believe this foundation is only half full and I purchased it in March 2012?! I use this for nights out and in the recent hot weather I have been mixing it with the Collection 2000 Colour Match Foundation to get a lighter coverage and to match

my skin tone as it is a bit darker.
You can purchase MAC from Debenhams, Selfridges, the MAC shop and of course their website.