Thought I'd upload a few pictures of what I have bought for when I return to work (I work in education, so it's back to work for me!):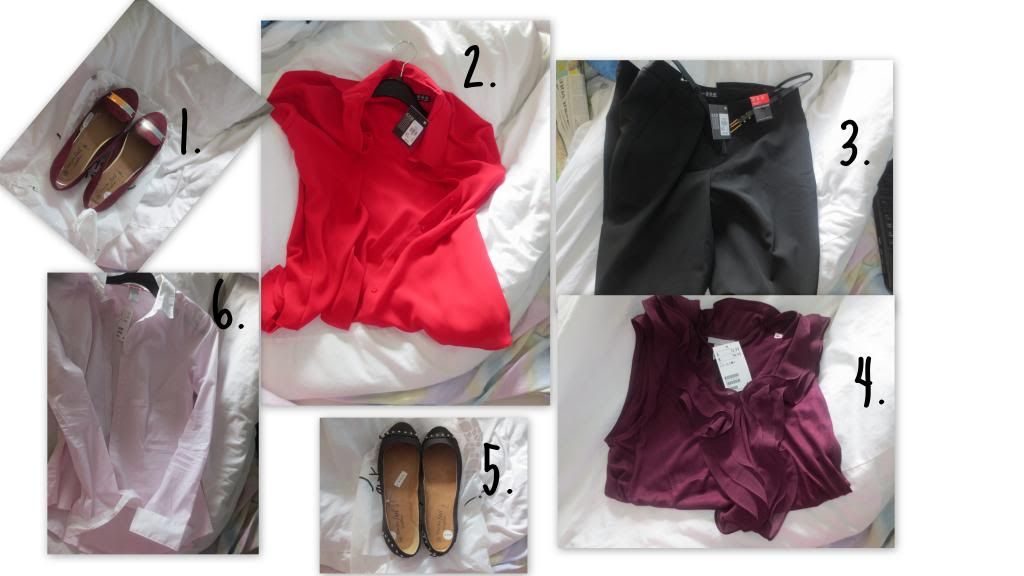 1. Maroon buckle loafers (I love these!), £17.99 from New Look in a wide fit
2. Red long sleeve shirt, £9, Primark. I saw this and had to buy!
3. Black trousers, £12, Primark (size 12), I'd advise trying on trousers in Primark b/c another size 12 did not fit
4. Maroon ruffle sleeveless top, £12.99, H&M (also in beige and black)
5. Black stud flats, £15.99, New Look
6. Pink long sleeve shirt, £12.99, H&M (they have loads of colours!)
I think this is my first blogpost haul so hope you enjoyed reading!