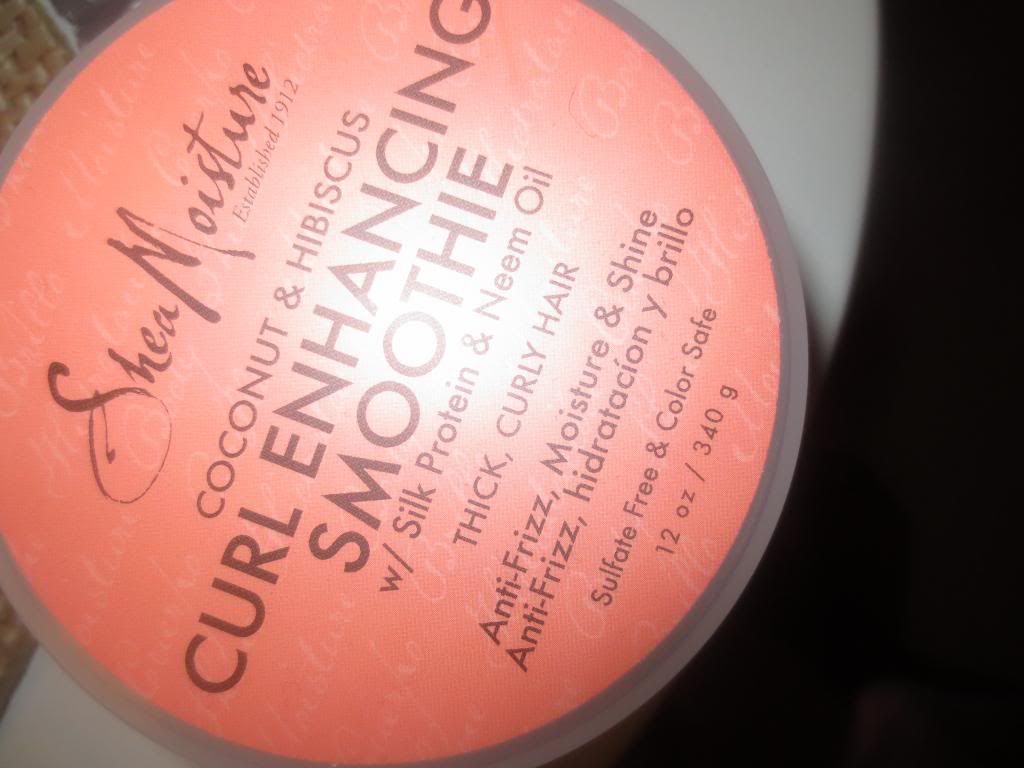 Description:
All-natural hair dressing moisturizes hair and imparts a shine and bounce to curls. Nutrient rich vegetable butters condition hair, restoring moisture, body and shine. Enhances curls, minimizes frizz and provides curl control. For thick, curly hair.
Ingredients:
Deionized Water, Butyrospermum Parkii (Shea Butter), Cocos Nucifera Oil (Coconut), Macadamia Ternifolia Seed Oil, Persea Gratissima Oil (Avocado), Vegetable Glycerin, Aloe Barbadensis Leaf Extract, Silk Protein, Ammonium Salt, Melia Azadirachta Seed Oil (Neem), Daucus Carota Sativa Seed Oil (Carrot), Sorbitol Esters, Panthenol (Pro-Vitamin B-5), Caprylyl Glycol, Essential Oil Blend, Lonicera Caprifolium Flower and Lonicera Japonica Flower Extract (Honeysuckle and Japanese Honeysuckle), Tocopherol (Vitamin E)
Thoughts:
I purchased this product- wanting a styler, I have wanted this product for aaaaages! It is quite pricey- this was actually about £12.99 from Beauty By Zara which is cheap! Usually it retails for £15 and up (have you seen the prices on Ebay?!). Onto the review. The first thing I noticed when I opened the product was how much you get- it is quite a lot. Second, the texture it is really thick which is perfect for type 4 hair (as noted in the description 'thick hair'). Third, the smell which I don't really like- I don't think I am a fan of the smell of shea butter anyway. As for a styler it does work well I will post the video below but it could have more hold! The con is the price but however if you apply it on wet hair it is easier to distribute and you will use less product as opposed to applying it on dry hair. Overall I give it 4/5.
Ingredients/description from www.naturallycurly.com