As I always say part of a HHJ is finding out what works for your hair and what doesn't. My hair loves moisture and even more moisture. Before when I experienced breakage on my stretch I was using a hard protein- ORS Hair Mayonnaise weekly to DC after my Monday shampoo wash.
This is waay too much, I noticed after DCing my hair would sometimes feel hard and it felt this way till I did my moisture DC on Thursday. This is a sign of protein overload and I think my hair would do better with a regimen that is more centered around moisture then protein. I plan to incorporate a change to my regimen, which is to incorporate a light protein
(ORS Replenishing Conditioner
- it is light because it contains both protein and oils) 1x fortnight after shampoo washing.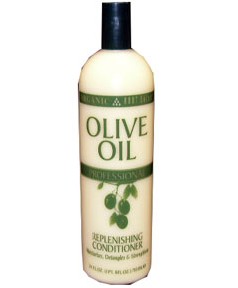 I will do a protein treatment the last wash before a relaxer and the first wash after.
Prior to putting my hair in a weave I tried this 2-week cycle out:
Monday: shampoo wash, moisture DC
Thursday: co-wash, moisture DC
Monday: shampoo wash, protein DC
Thursday: co-wash, moisture DC
My hair felt so soft and moisturised, there was one day I couldn't stop touching it! Hopefully my hair will do better this way :)